URBANiGO (Software development)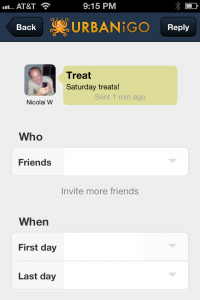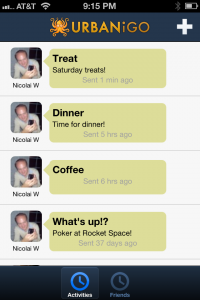 URBANiGO is a Social Discovery Product. I built the all parts of the first version, a highly scalable back-end in Java (using the Play! Framework) including Admin interfaces, and all client side apps, Facebook Web App client (Javascript, HTML5 and CSS for touch), Web based Mobile client, on the project we had a graphic designer that did graphic elements (mainly logo), I did overall UX design and programming (Javascript, HTML5 and CSS). The project also included a Native iPhone Application.
Client Side. Mobile app that works on all touch devices (iPhone, iPod, iPad, Android based phones and tablets). The native version the of client supports Push Notifications on iOS devices.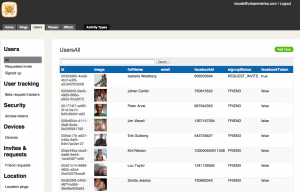 Back-end platform. Built the fully back-end platform in Java, using the Play! Framework, and a 100% restful (horizontally scalable architecture), using MemCached, MySQL and ActiveMQ (for messaging fabric for events across the platform). System includes a back-end admin interface to manage the platfrom.
Technologies. Java, Play! Framework, JMS, MySQL, Memcached, Javascript/HTML/CSS, Sencha Touch